TOP > Oggi専属モデル トミーのブログ

November 26, 2010
Happy Thanksgiving!!
きのうはアメリカのだいじなThanksgivings Dayでともだちのじっかでみんなあつまって大きいフィーストいっしょにエンジョイした

。ともだちのパパがアメリカ人でぜんぶよういしてもらって本当にりょうりうまい!ローストターキー、マシュポテト、クランベリーソース、バターコーン、ガーリックパン、ハム、やさい、アップルパイ...おなかまだいっぱい

じぶんとローレンのハワイのかぞくとはなれてるからともだちのかぞくといっしょにいるのを本当にありがたい♥♥♥!!
Yesterday was the special holiday in America, Thanksgiving. It is a day to be thankful for and appreciate everything you have and have experienced in your life. I realized just how truly blessed I am...for everything in Japan, Hawaii, and my family in New York. Yesterday everyone got together at my friend's family's house and we enjoyed a big traditional feast together. My friend's dad is American and prepared allll of the food, he is such a good cook!! From roast turkey with special seasoning, mashed potatoes, cranberry sauce, butter corn, garlic bread, roast ham, cooked vegetables, to apple pie...my stomach is still full!!! Lauren and I are separated from our families, so being able to be with my friends and their families means so much to me.

From my heart, thank you so so so much.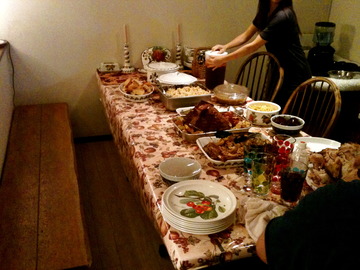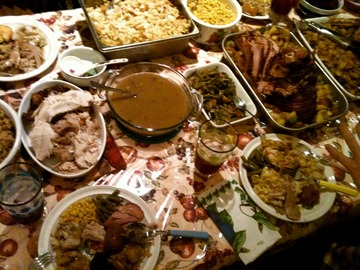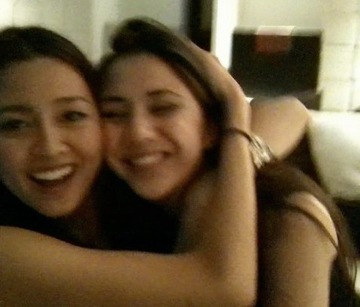 To all of my family, friends, and everyone supporting me in Japan, Hawaii, and New York...
I love you so much and thank you for being in my life!!
XOXOXO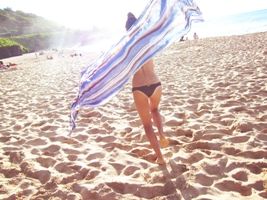 Tommy(トミー)

小学館
Oggi
専属モデル
生年月日:1989年5月20日
出身地:ハワイ
星座:牡牛座
≫『Girl's Diary』
≫Tommy プロフィール(Oggi.TV内)