TOP > Oggi専属モデル トミーのブログ

December 21, 2010
Back in Hawaii
I finally made it home. I forgot just how beautiful it is to wake up and see green.
Today its a bit cloudy, but heres the morning view...
As expected, yesterday's meal was my favorite food:
Pa'ina cafe's ahi poke bowl and a caprese salad

I could eat this everyday.
きのうのごはんはもちろんいちばん好きなPa'ina Cafeのアヒポケボールとカプレーゼサラダ.
毎日でもたべられる

I love hawaii.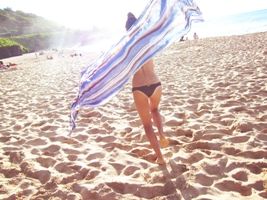 Tommy(トミー)

小学館
Oggi
専属モデル
生年月日:1989年5月20日
出身地:ハワイ
星座:牡牛座
≫『Girl's Diary』
≫Tommy プロフィール(Oggi.TV内)