TOP > Oggi専属モデル トミーのブログ

April 13, 2011
Malulani x Tommy
i did a collaboration with Malulani, who specializes in power stone jewelry.
it was means a lot to me to be able to create something special that can maybe bring peace to others. for now, i made these two bracelets based on the concept of the earth and sun.
the top one is "heart and sun" made of coral, yellow mother of pearl, beads, and a gold charm. the bottom one is "earth and ocean" of turquoise, beads, a honey jade heart, and silver charm.
このあいだパワーストーンジュエリーのマルラニとコラボしました!
作ったブレスレットでちょっとでもへいわなきもちとあんしんできれば本当にいちばんしあわせなこと。こんかいこ2つのブレスレットつくりました。うつってるうえのほうは "ハートandサン" でサンゴ、マザーオブパールとビーズにゴルドのチャームついている。下のほうは "アースandオーシャン" でターコイズ、ビーズとハニージェイドにシルバーのチャームがついてる。


the stones are meant to bring a sense of your purest and most peaceful self from the heart, mind, and body. i'll post again once i know the date it comes out. im really excited about it!
えらんだストンのつもりはこころ、からだ、あたまからいちばんピュアなピースフルじぶんに。はつばい日分かったらまたアップします。楽しみにしてる!

✌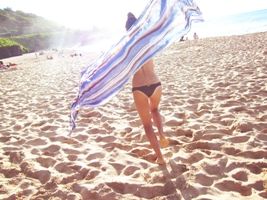 Tommy(トミー)

小学館
Oggi
専属モデル
生年月日:1989年5月20日
出身地:ハワイ
星座:牡牛座
≫『Girl's Diary』
≫Tommy プロフィール(Oggi.TV内)