TOP > Oggi専属モデル トミーのブログ

May 25, 2011
Little hermits!
meet my new roommates....
i've been wanting these little guys for so long and my friend lauren got me two for my birthday!!
hermit crabs are so cute and really fascinating creatures. i just made them a new, bigger home and cant wait for them to move shells!
ずっときょねんからすごいほしくてともだちのローレンからたんじょうびプレゼントで2ひきもらいました!! ヤドカリは本当にかわいくておもしろいどうぶつ

もうちょっとひろいタンクをよういしてあげてかいがらをかえるのたのしみ!
ps. There was a question about what camera I am using so...just to let you know, I always use my iPhone, Canon Kiss 4, and Cheki. Thanks for the question! カメラについてのしつもんがありましたがつかってるのはiPhoneとCanon Kiss x4とチェキ!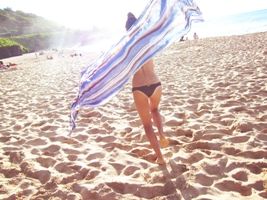 Tommy(トミー)

小学館
Oggi
専属モデル
生年月日:1989年5月20日
出身地:ハワイ
星座:牡牛座
≫『Girl's Diary』
≫Tommy プロフィール(Oggi.TV内)