TOP > Oggi専属モデル トミーのブログ

July 10, 2011
Special sunday!
Two special things happened today...

1. I ate my first bowl of sudachi soba in Ikejiri. Sudachi is a Japanese citrus that looks like a lime.
It was amazing! The perfect food for summer, hands down.

まず、いけじりのそばやではじめてすだちそばを食べました!すだちは、えいごだとJapanese citrusっていうみたい。さわやかなあじですごいおいしかった!ぜったいなつによくたべたいもの。

After lunch, shot at the studio and then....

ランチのあと、スタジオでさつえいして、そして...

2. I got a MacBook Air from Oggi for my birthday!! It is the one thing that I have had my eye on and wow, I love love love love it. Words aren't enough to thank you for everything, Oggi.

へんしゅうぶからのバースデイプレゼントでMacBook Airもらいました!さいきんのひとつなほしいものですごくすごくラッキーでうれしい。ことばはたりないけど本当にありがとう、オッジ

Maeda san looks really happy about the computer too ☺
カメラマンのまえださんもパソコンのことでうれしそうでよかった!
so grateful for such a nice day.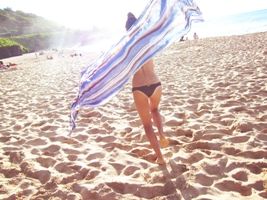 Tommy(トミー)

小学館
Oggi
専属モデル
生年月日:1989年5月20日
出身地:ハワイ
星座:牡牛座
≫『Girl's Diary』
≫Tommy プロフィール(Oggi.TV内)