TOP > Oggi専属モデル トミーのブログ

October 04, 2011
Beach day with Ginger and sprout
shot in hayama last week for the cutest brand from Dept Store called
ginger and sprout

i became a fan of this beachy, hippie brand right away!
せんしゅうはやまでデプトストアのすごいかわいいブランドのginger and sproutさつえいしました。
このビーチとヒッピーっぽいブランドすぐファンになった!
hayama is one of my favorite places to do location. maybe it's being close to the beach, maybe it's the people, maybe it's the air, whatever it is, it makes me feel like im at home.
はやまはロケばしょのなかでいちばんすきのひとつ。うみのちかくにいるのかやさしい人たちかくうきかなんで好きかわからないけどまいかい行くとハワイにもどったかんじがする。
be excited for the photos!
できあがりたのしみにして!

,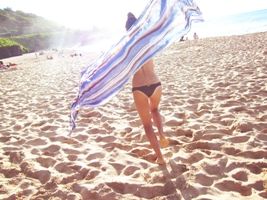 Tommy(トミー)

小学館
Oggi
専属モデル
生年月日:1989年5月20日
出身地:ハワイ
星座:牡牛座
≫『Girl's Diary』
≫Tommy プロフィール(Oggi.TV内)