TOP > Oggi専属モデル トミーのブログ

March 04, 2012
I love you, Chan Luu
Welcome to heaven in a showroom.
てんごくみたいなショールームにいらっしゃい.
Being able to meet and talk with the lovely Chan Luu was an honor. The moment I stepped into her showroom, I was overwhelmed with the beauty in every scarf, bracelet, piece of clothing, just everything. I wish this could be my closet. Not only is every piece beautiful, but they are delicately handmade, which shows. I am so inspired being in the presence of such wonderful people and jewelry. The opportunity has been such a blessing. Thank you so much Chan Luu and Kobe Collection. I can't wait for the collaboration to be shared with everyone! すてきなチャンルーさんあえてはなせてほんとうにさいこうだった。ショールームはいったしゅんかんにもうきれいなストールとかブレスとかふくとかものぜんぶでかんどうした。クローゼットにしたかった!ぜんぶきれいだけじゃなくてすべてのものがこまかくハンドメイド。チャンルーのスタフといっしょにいるのとすてきなジュエリーみえるのがすごいインスピレーションになる。ことばでいうとたりないけどロスまでチャンルーとしごとできてほんとうにラッキーでうれしい。チャンルーと神戸コレクション、ほんとうにありがとうございました。みなさんにこのコラボをシェアするのたのしみにしてるからみなさんもたのしんでてください!
check out the Chan Luu blog to see some behind the scenes.
C h a n L u u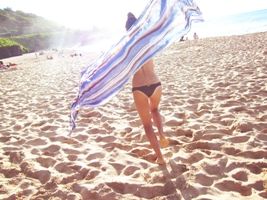 Tommy(トミー)

小学館
Oggi
専属モデル
生年月日:1989年5月20日
出身地:ハワイ
星座:牡牛座
≫『Girl's Diary』
≫Tommy プロフィール(Oggi.TV内)