TOP > Oggi専属モデル トミーのブログ

October 24, 2012
Mellow moon
rooftops have to be one of my favorite little getaways on days like these, especially when it makes you feel like you can touch the moon. and since autumn has rolled around, i've noticed that my accessories are changing color with the leaves! Chan Luu's subdued stones and chains with a little color are what have been dangling on my wrists lately.
こんな良い天気の日、おくじょうににげるのが大好き. とくにクリアな日にお月さんさわれる見たい.
そしてあきになって来てはっぱ見たいにつけてるアクセのいろはだんだんかわってきてる.
チャンルー
のちょっと色が入っておちついたストーンとチェーンなアクセを最近よくつけてる.
Graduated Grey Mix Wrap Bracelet on SIppa Leather
Gunmetal Chain Bracelet on Neon Cord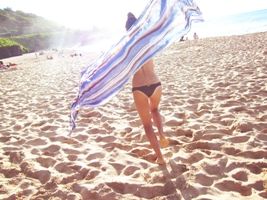 Tommy(トミー)

小学館
Oggi
専属モデル
生年月日:1989年5月20日
出身地:ハワイ
星座:牡牛座
≫『Girl's Diary』
≫Tommy プロフィール(Oggi.TV内)