TOP > Oggi専属モデル トミーのブログ

March 20, 2013
Crystal clearly spring
it has definitely swept into spring; and the spotless skies and pretty blossoms make the transition from winter just that much sweeter. its so nice to see the city get flooded in flowers as it approaches cherry blossom week. such a special time with crystal clear colors for a crystal clear season.
スムーズに春になって来た。ふゆがやっと終わったから最近のきれいなそらと咲いてる花がさらにすてきに見える. さくらのピークを近づくとだんだん町がはなだらけになってすごいきれい. クリアーでさわやかのいろでこの春になる時がすごいスペシャルな時になる.
reflections of blue on my
wrist
and
ring
by Chan Luu.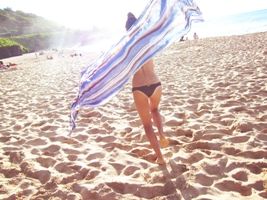 Tommy(トミー)

小学館
Oggi
専属モデル
生年月日:1989年5月20日
出身地:ハワイ
星座:牡牛座
≫『Girl's Diary』
≫Tommy プロフィール(Oggi.TV内)